Configure Tool Goes Live 11/16
The Rivian configurator is going live on Nov 16th for all preorder holders!
You'll be able to choose your color, interior, battery range, wheels and tires, even add the famous camp kitchen. New features, pricing, equipment packages and more were also announced.
R1T deliveries begin in June 2021 with R1S to follow in August 2021.

LAUNCH EDITION
The first Rivians on the road will be the Launch Edition — a special release of the R1T and R1S available in 2021. Signed with special interior badging with an optional Launch Green color choice, Launch Edition includes a 300+ mile pack and premium Adventure Package (see below). Launch Edition also includes upgraded wheels and tires at no additional cost.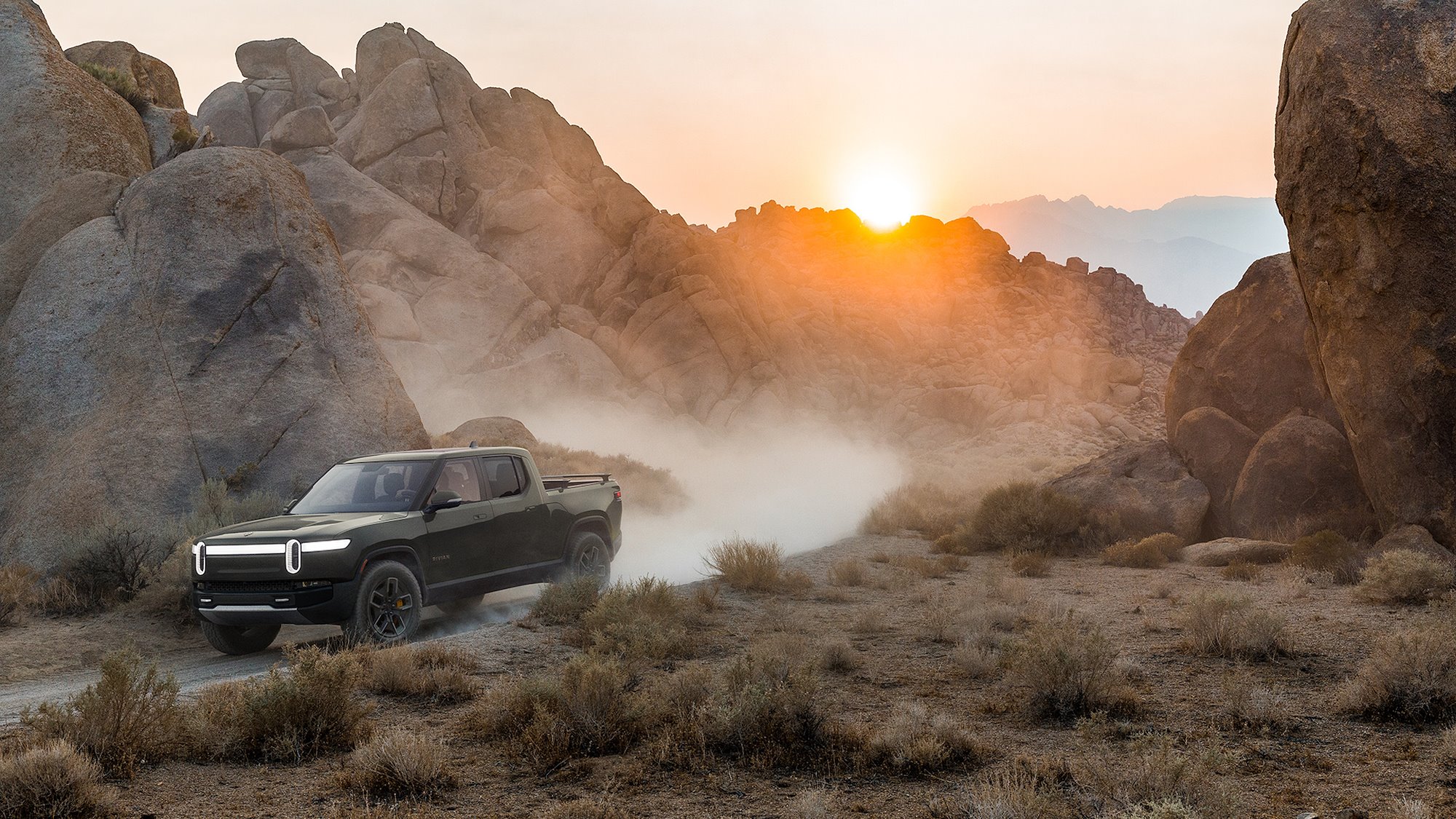 EQUIPMENT PACKAGES
Two packages will be available dubbed Adventure and Explore. Both use the same quad-motor drive, independent air suspension, active damping and electro-hydraulic roll control.
Both equipment packages include a panoramic all-glass roof, vegan leather seating, WiFi and 4G capability for over-the-air updates. And of course, there's the infamous 1000-lumen flashlight in the driver's side door.
ADVENTURE PACKAGE
The Adventure Package — which is included in Launch Edition — comes standard with our Off-Road Upgrade featuring a reinforced underbody shield and on-board air compressor. In the R1T, the Adventure Package adds functionality to the bed by including a powered tonneau cover and our Gear Guard remote monitoring system.
The Adventure Package features premiums interiors with heated and cooled perforated vegan leather seats, natural-grained ash wood throughout the cabin and a premium audio system Rivian is calling Elevation 360°. It's also said to include a removable bluetooth speaker!
Non Launch Edition deliveries will begin in January 2022.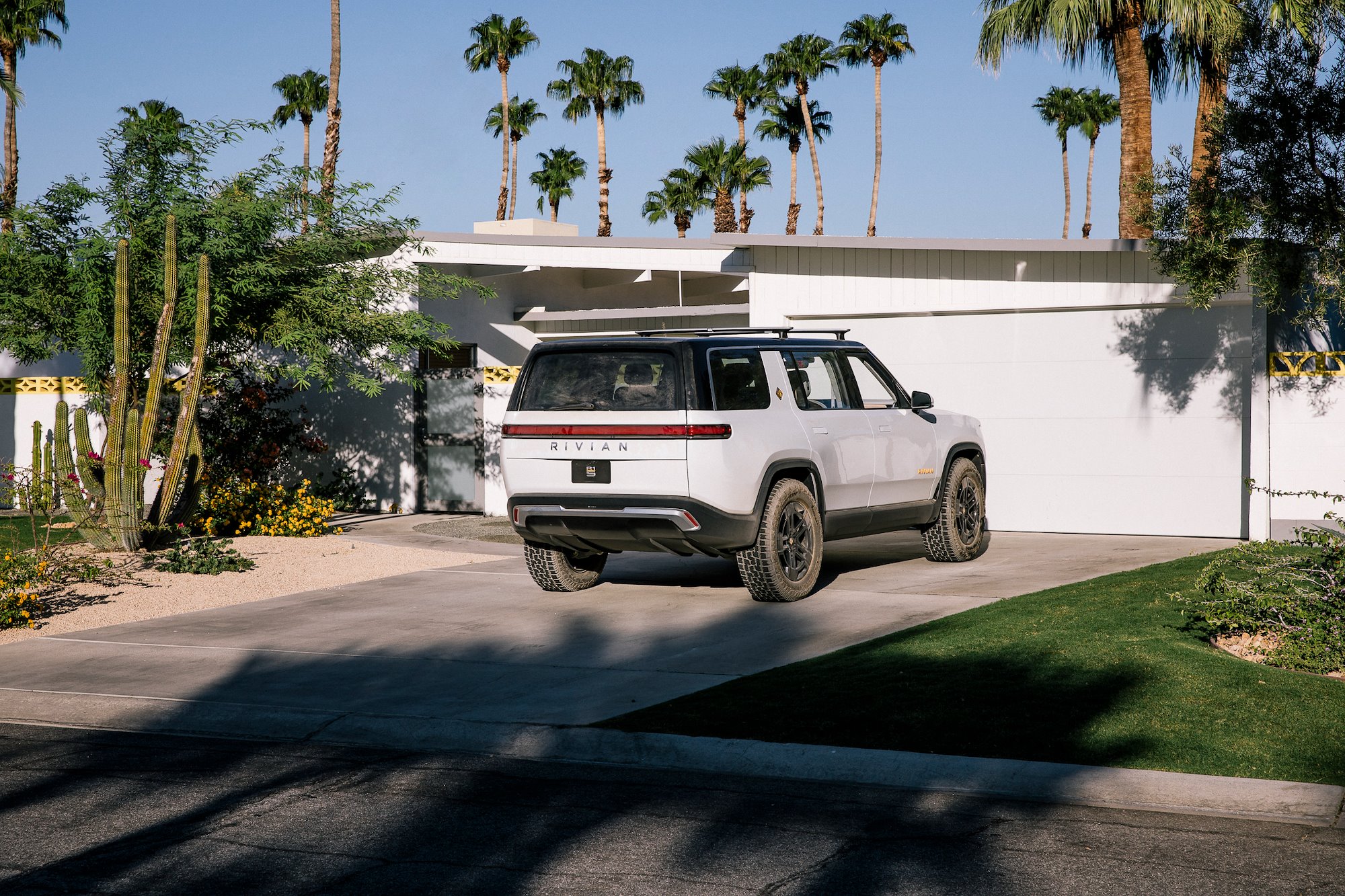 EXPLORE PACKAGE
With the Explore Package, a sport interior features matte black finishes throughout the cabin with heated, performance-stitched vegan leather seating. A surround sound audio system is also included. In the R1T, there's a manual tonneau cover that stores easily in the Gear Tunnel. The panels are also designed to lock together to double as a camp table.
R1T and R1S deliveries with the Explore Package will begin in January 2022.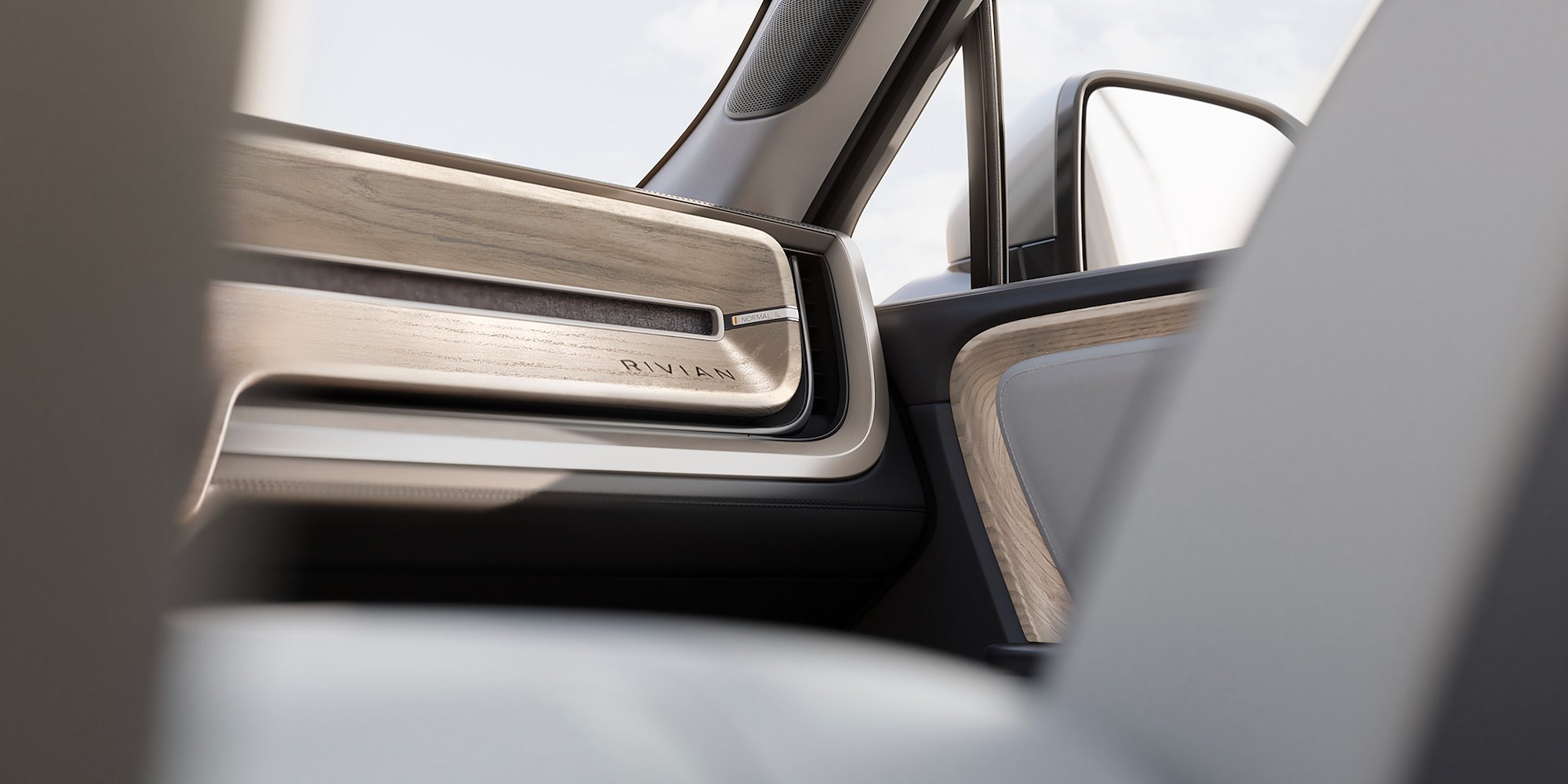 BATTERY SELECTION
Every R1T and R1S comes with at 300+ mile pack at launch. Rivian indicates this pack delivers an optimal balance of range, performance and price.
For R1T, the 400+ mile pack will be available starting in January 2022. Initially, the R1S will only be available with the 300+ mile pack. A longer range R1S with both five- and seven-passenger seating will be announced following start of production. There will also be a 250+ mile range announced at this time.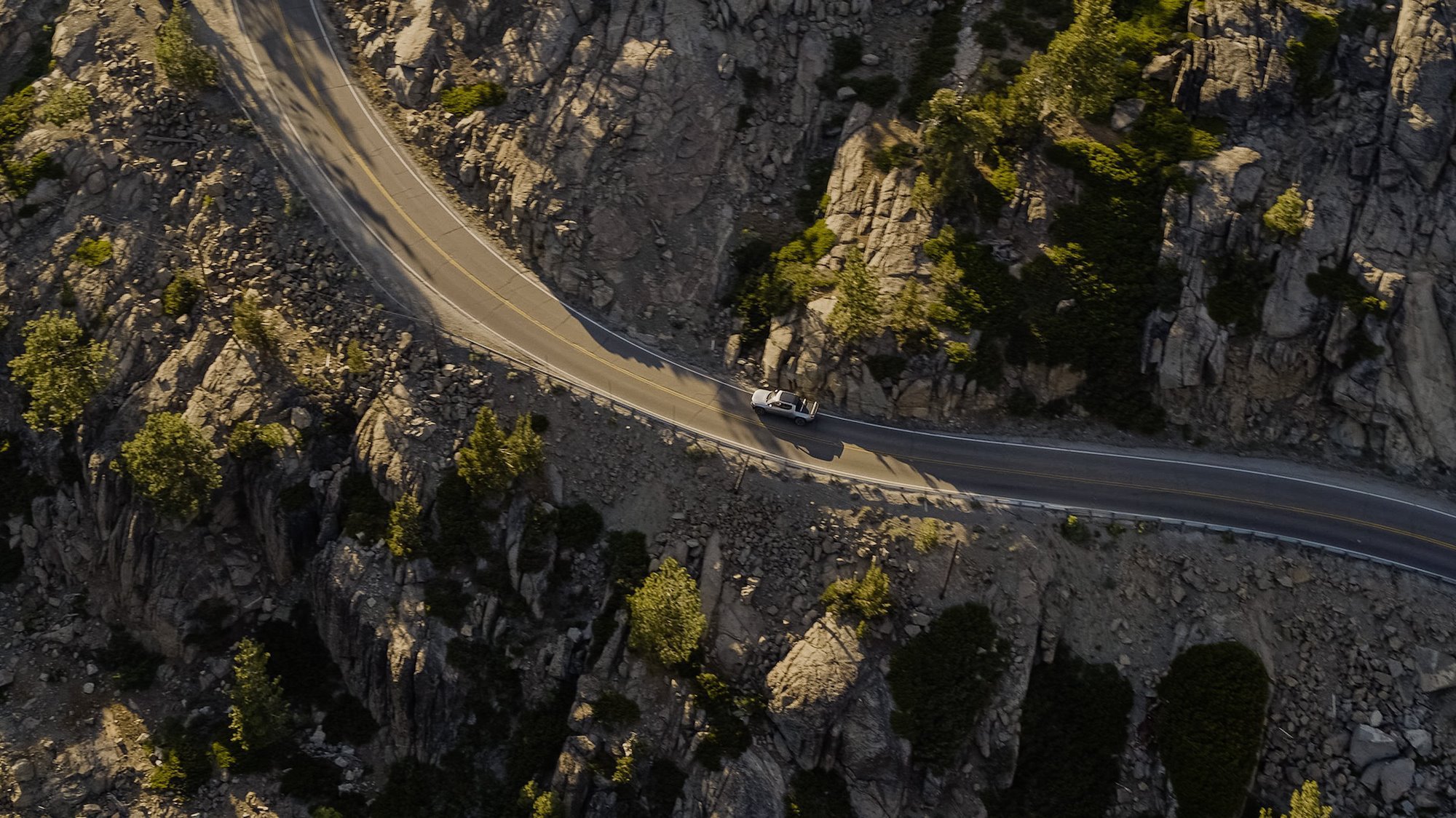 RIVIAN DRIVER+
Rivian Driver+ delivers true hands-free driving assistance and comes standard on all vehicles. Along with a full set of safety features, the system continually adds functionality through over-the-air updates. At one point Rivian had indicated they would ship with Level 3 autonomy, but it doesn't appear this will be the case.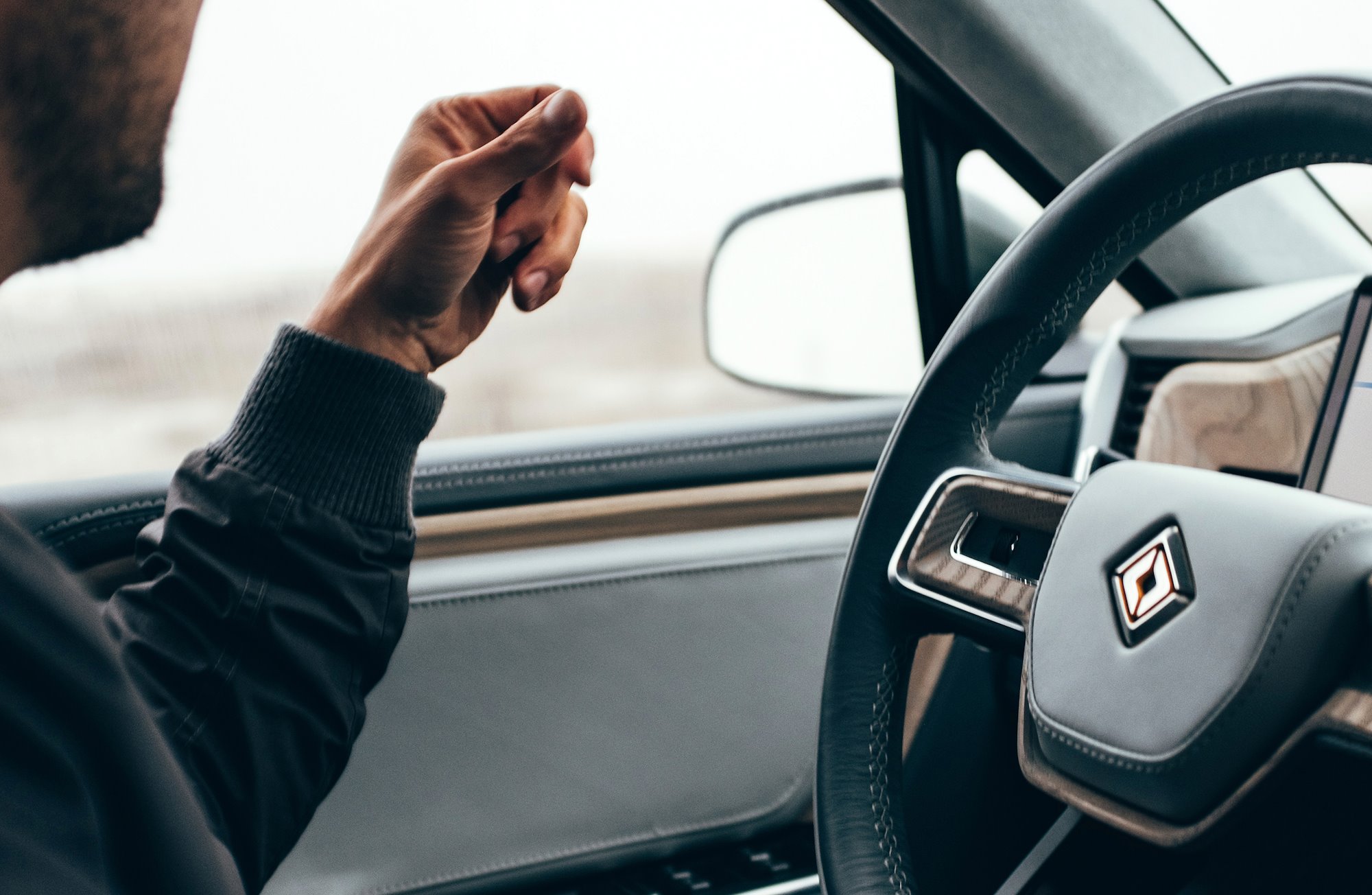 Hands-free driving assistance on every Rivian vehicle at no additional cost.
With Driver+ engaged, Rivian vehicles will automatically steer, adjust speed, and change lanes on your command. Enabled on select highways at launch, more road types will be introduced through over-the-air updates.
Unlike Tesla's "Full Self Driving" name (which is quite misleading), Rivian states:
Like all driver assistance systems available today, Driver+ requires your full attention on the road at all times and you should not use a hand-held device behind the wheel.
Driver+ is powered by two redundant compute platforms, 12 ultrasonic sensors, 10 exterior cameras, 5 radars and high precision GPS. An interior camera monitoring for driver alertness adds an extra layer of safety. Every Rivian vehicle will include our complete hardware package and all Driver+ enhancements will be provided over-the-air at no expense. More information on features and limitations will be in the Rivian operator's guide.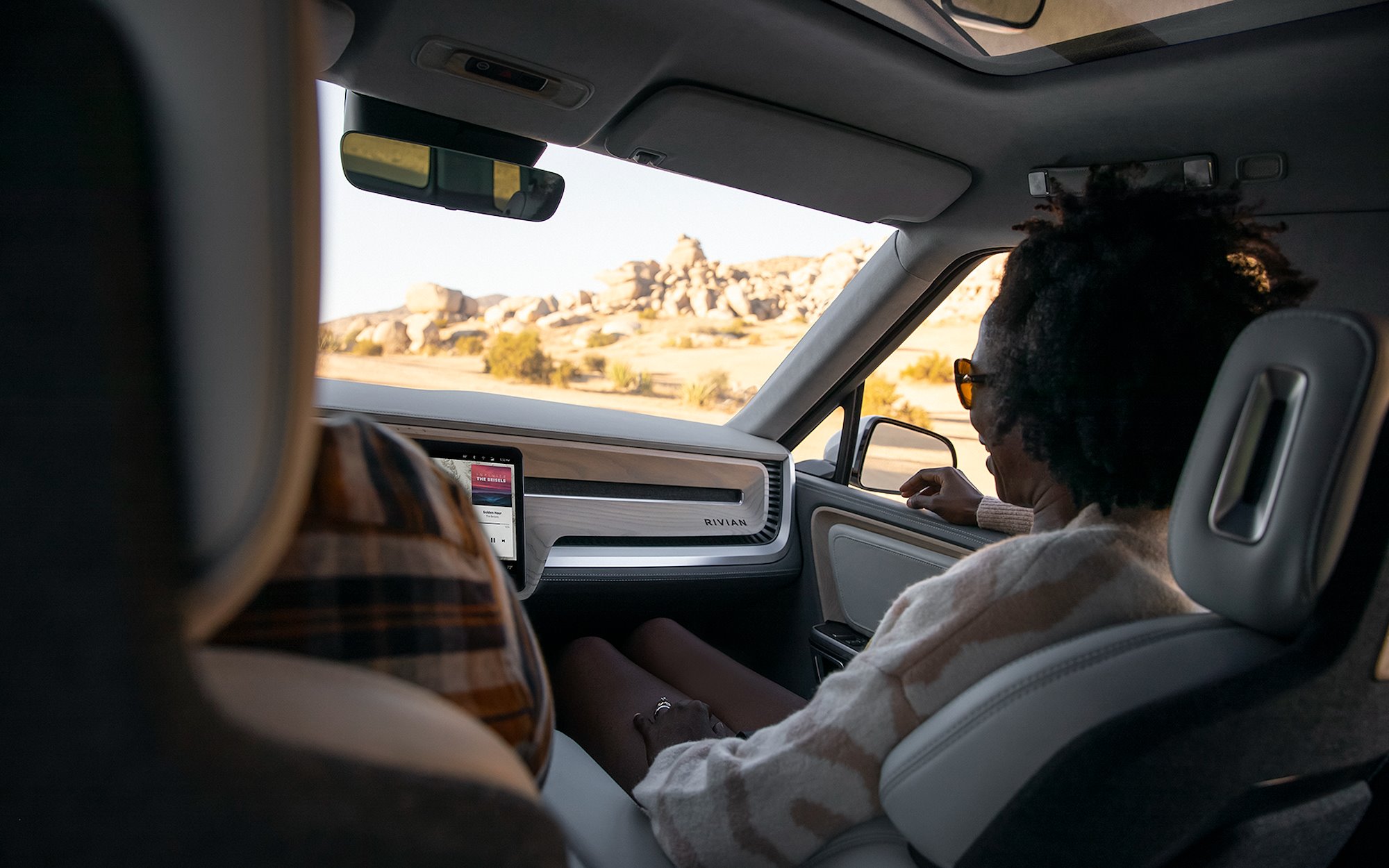 ELECTRIC ADVENTURE AWAITS
Preorder holders will receive an email on Monday, November 16 to unlock early access to the configurator.
I'll make sure and record my screen when I go through the process. Join our community to see the video!