Rivian Adventure Network to include 3,500 fast chargers by end of 2023.
From Rivian:
The Rivian Adventure Network will grow to more than 3,500 fast chargers at over 600 sites by the end of 2023. Each site will have multiple chargers and will be conveniently located on highways and main roads, often by cafes and shops. These DC fast chargers will be for Rivian owners only, with details on pricing and associated programs coming soon.
Rivian Adventure Network will be powered by 100% renewable energy. Through partnerships with electricity providers, we will use wind and solar wherever possible, as well as Renewable Energy Certificates to ensure your vehicle is powered with clean electricity.
The Rivian Adventure Network
Exclusively for Rivian owners
3,500+ DC fast chargers at 600+ sites by end of 2023
Up to 140 miles of range in 20 minutes for R1T and R1S
Automatic charging, just pull up and plug in
In-vehicle nav automatically plans charging
Charging rates of over 200kW initially and 300kW+ in the future
Powered by 100% renewable energy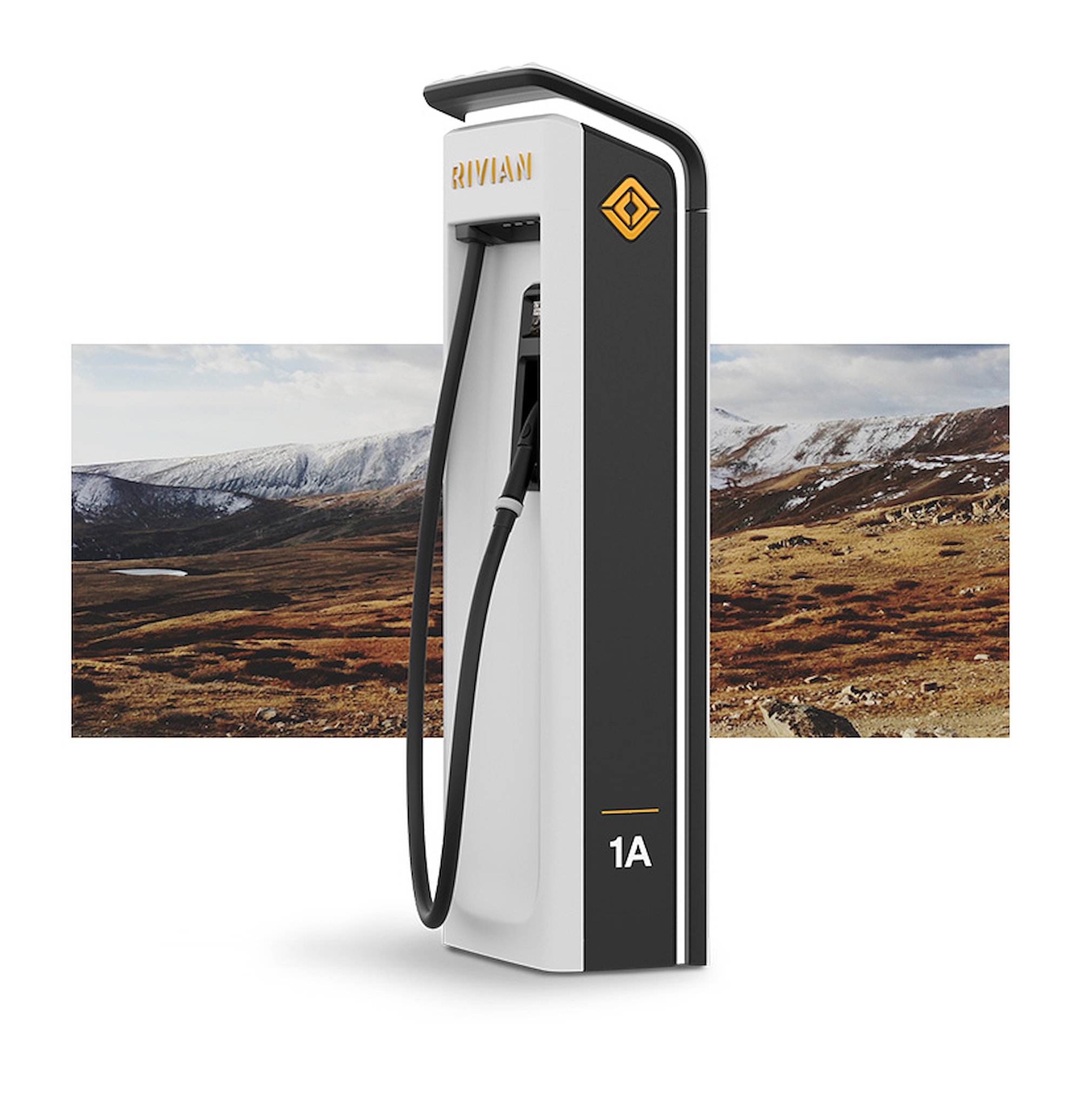 We are also installing thousands of Rivian Waypoint chargers across the US and Canada. Found at shopping centers, restaurants, hotels, campsites, parks and many other locations, these Level 2 AC chargers deliver up to 25 miles of range every hour for the R1T and R1S, letting you grab extra miles while you're out having fun.
Over 10,000 Rivian Waypoints are planned across the US and Canada through 2023. Our first locations were announced this week — all 42 Colorado State Parks will have two Rivian Waypoints each, with installation starting in July. More announcements will follow soon.
You can locate Rivian Waypoints, monitor charge status and get notifications through your in-vehicle navigation and Rivian app.
Rivian Waypoints
10,000+ chargers planned by end of 2023
At shops, restaurants, hotels, parks and more
Automatic charging for Rivian drivers, just pull up and plug in
Open to the public for EVs using the J1772 plug
11.5 kW charging speed
Locate, monitor charge status and get notifications through your in-vehicle navigation and Rivian app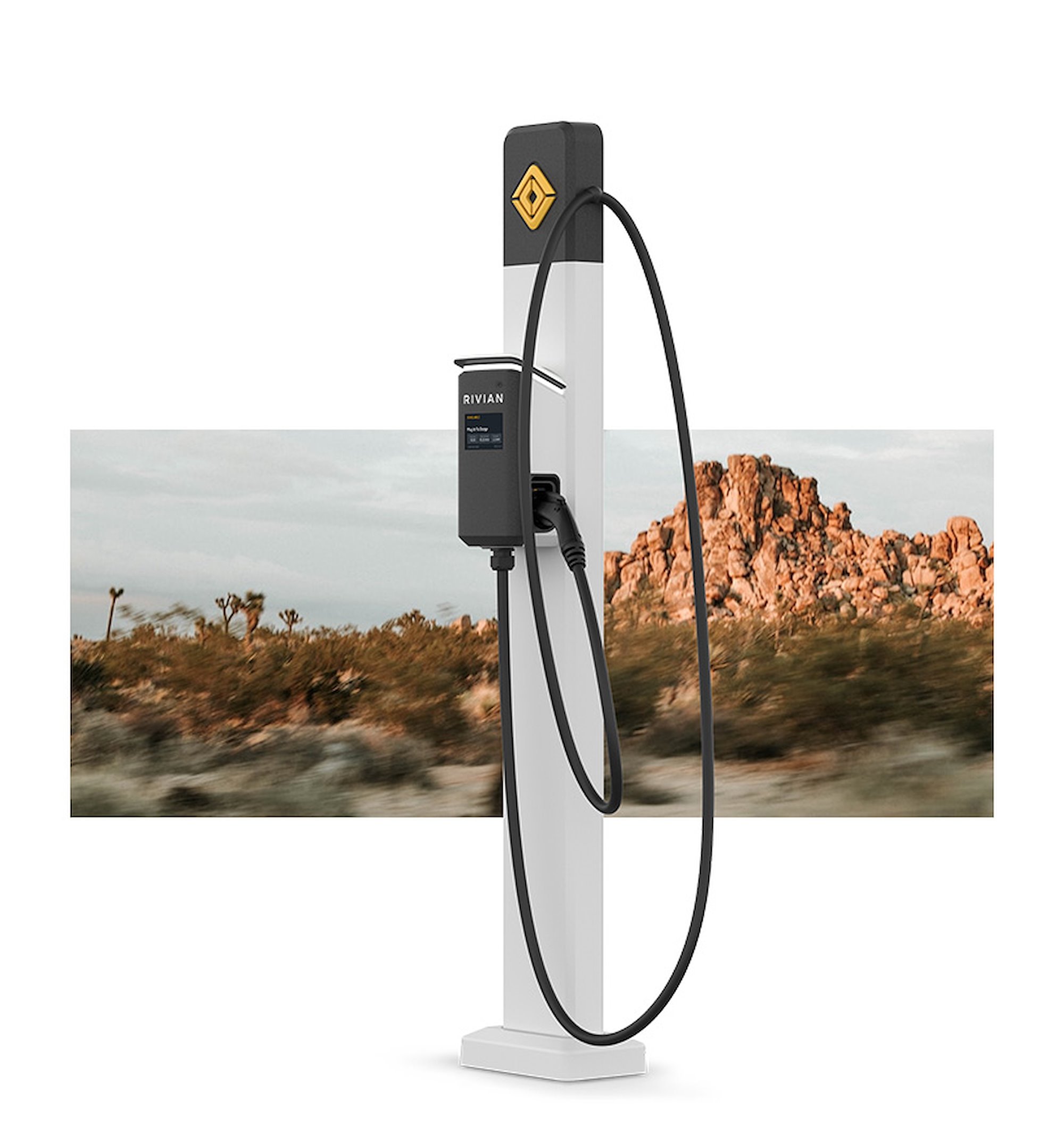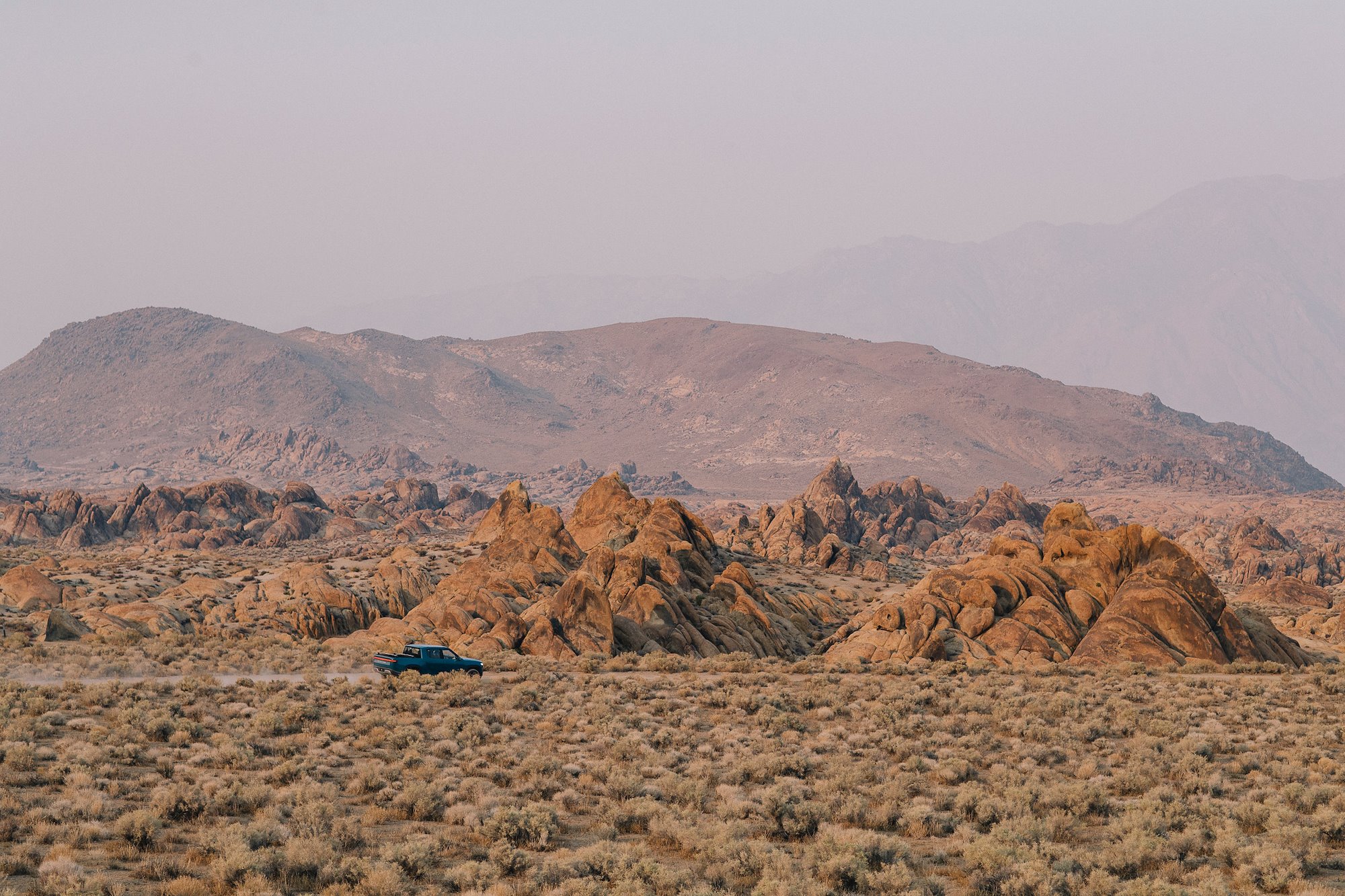 Our vehicles are also compatible with all CCS networks. For many locations, availability and maximum charge rate will appear on your in-vehicle nav, and you'll be able to conveniently use the Rivian app to authorize and initiate a charge.
AT HOME
Charging your Rivian at home is really no different from how you typically charge your cell phone. Plug in at the end of the day and wake up charged.
Instead of running down your vehicle towards empty before stopping to refuel, you can top off each night so you have plenty of charge for the next day. If you forget to charge or choose to skip a few days — it's ok. A daily commute won't come near the amount of range you'll have.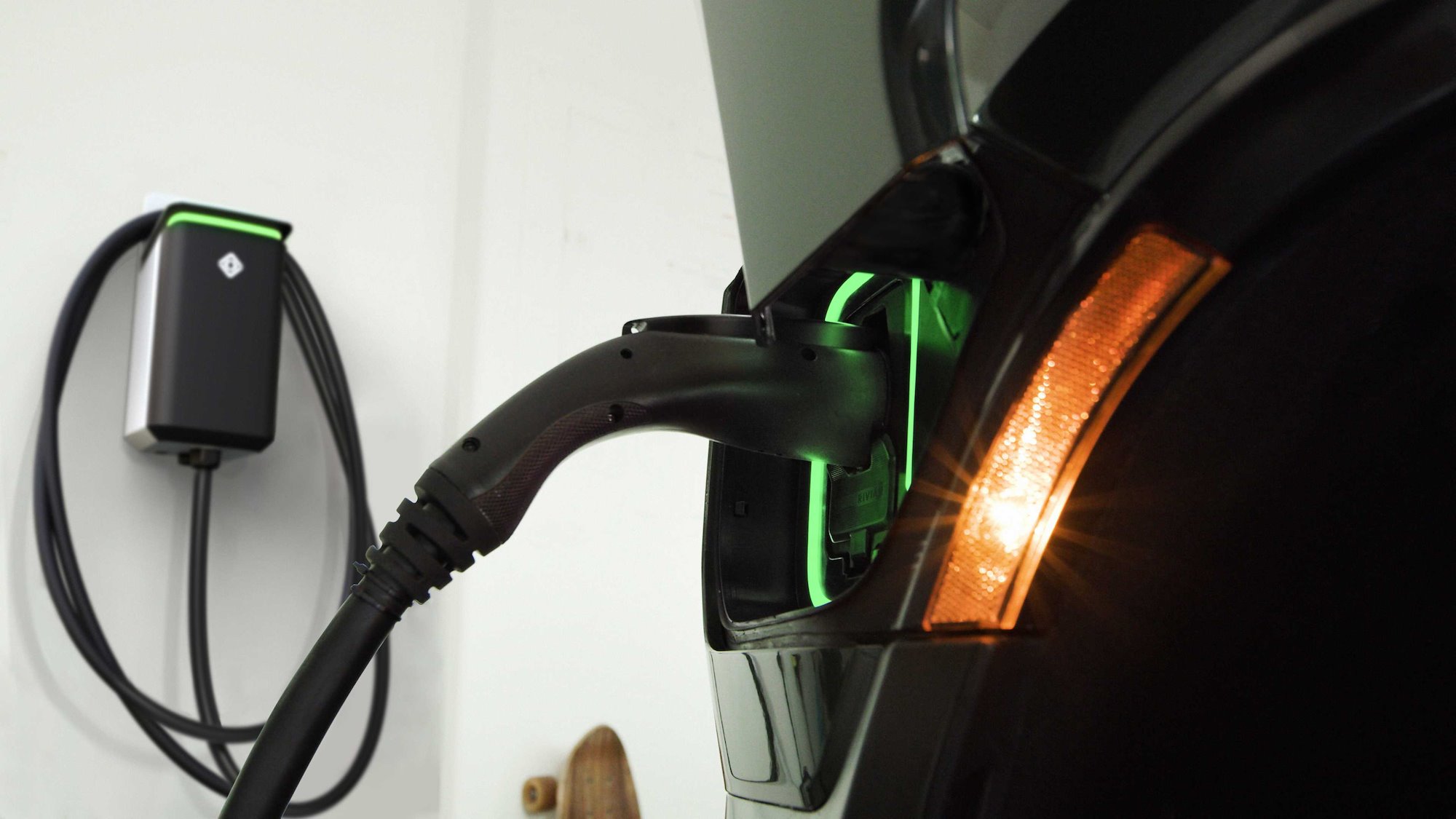 At home, the Rivian Wall Charger is the fastest way to charge the R1T and R1S. Delivering up to 25 miles of range every hour, drivers with our 300+ mile Large Pack can charge from near-empty back to full overnight.
You'll be able to purchase the Rivian Wall Charger and set up installation when ordering your vehicle. If you finance your vehicle through us, you can also roll in the cost of the Wall Charger.
When it comes to getting ready, your Rivian Guide can help with everything — from finding the right spot for your charger to coordinating installation. After that, it's as simple as pulling up and plugging in. The Rivian Wall Charger requires no maintenance, and you can monitor charging in real time through the Rivian app.
The Rivian Wall Charger
Up to 25 miles of range per hour of charge
11.5 kW charging speed
WiFi connectivity for OTA updates
Weatherproof for indoor or outdoor use
5-year warranty
Compatible with other EVs using the J1772 plug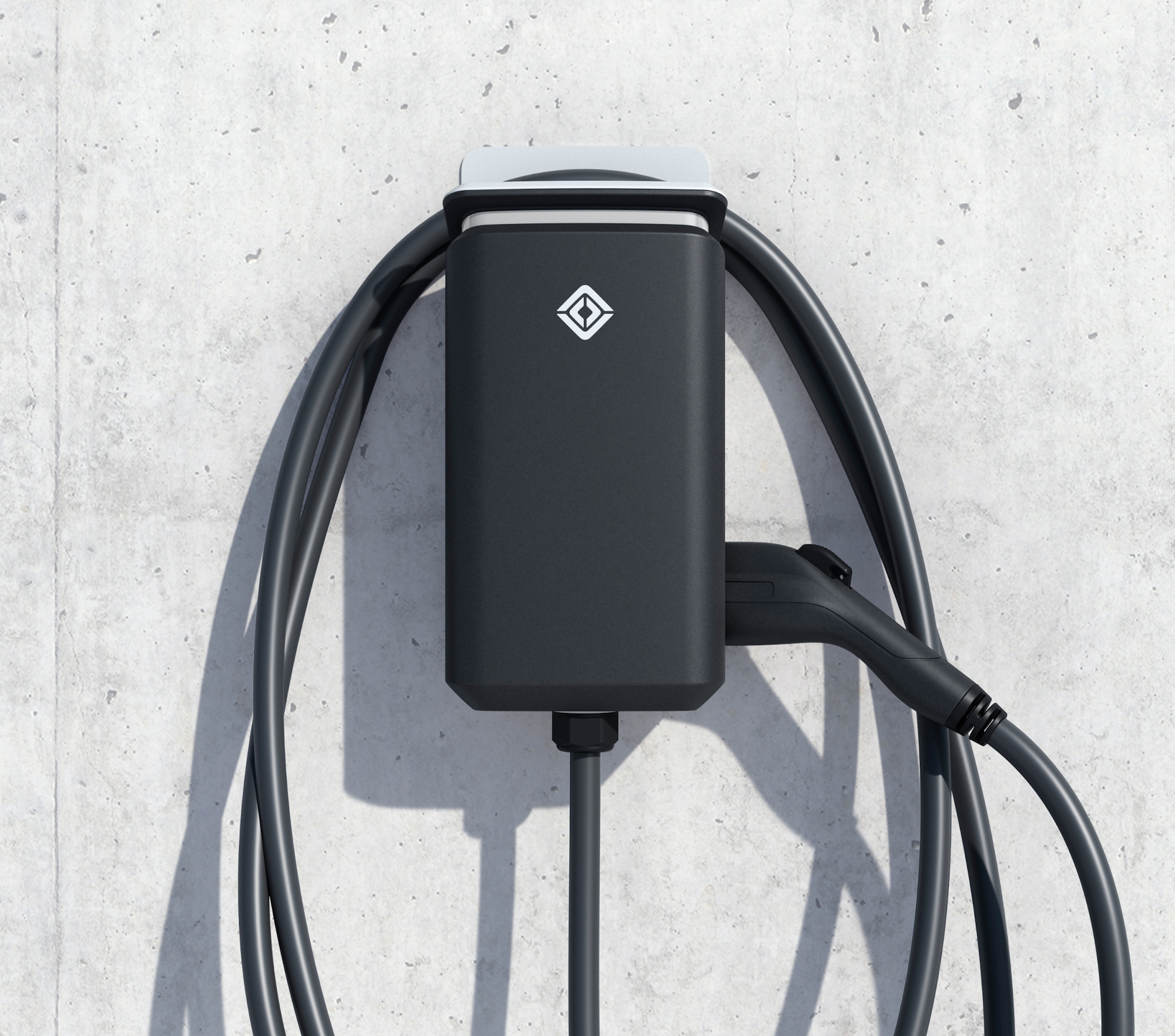 Every Rivian also comes with our Portable Charger stored in the front trunk. It plugs into both a 240-volt outlet — used by many home clothes dryers and commonly found at RV parks — as well as a standard 120-volt wall outlet.
Whether topping off at home, making a quick stop across town or exploring far and wide, Rivian's charging solutions are the best way to keep your adventure going.
Our entire charging platform has been designed by Rivian engineers to deliver the fastest, most convenient way to charge your Rivian.
Through the Rivian app, you can monitor your vehicle's charge status in real time. If you're at home and your vehicle isn't plugged in, we can send a reminder. You can also program your charger to turn on during off-peak hours for lower rates.
On the road, our in-vehicle navigation automatically routes you through any needed charging stops, prioritizing Rivian chargers as well as DC fast chargers from CCS partner networks. Simply enter your destination, our maps will plan charging for you.